'More good things to come' – Rahul Tripathi on maiden India call-up for Ireland series
India will tour Ireland for a two-match T20I series later in the month.
Updated - Jun 16, 2022 1:14 pm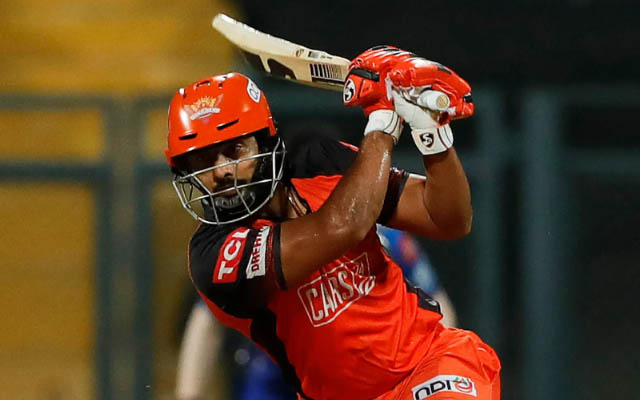 Follow us on Telegram
Indian batter Rahul Tripathi, following his maiden India call-up for the upcoming series in Ireland, said it was the start of more good things. On missing out on making the squad for the ongoing T20I series against South Africa, the 31-year-old said he knew he would eventually get his chance.
Tripathi called it a "dream come true", as he explained that every cricketer's objective is to represent their country when they start to play the game.  He said that it was a great opportunity for him, adding that he wanted to enjoy the moment. "I am very happy and most importantly, it is a dream come true for me. Every cricketer, when he starts playing the game, aims to represent his country," said the Indian batter.
I need to win the match for my country: Rahul Tripathi
India is touring Ireland for a two-match T20I series, which will be played at The Village in Dublin, starting on June 26. Tripathi also had a successful outing in the Indian Premier League (IPL) this season, scoring 413 in 14 innings at an average of 37.55 and a strike rate of 158.24 for Sunrisers Hyderabad (SRH).
"Obviously, this is the biggest achievement of my life, to represent my country. Surely, more good things to come and hopefully, there will be days when I am able to win games for my country," Tripathi told NDTV.  "I knew if I keep performing, I'll get the opportunity. I was not very disheartened (about not making it to the India squad for the T20I series against South Africa)," he added.
Tripathi has been one of the familiar faces in the Indian T20 circuit since his first appearance in the IPL in 2017 for Rising Pune Supergiant (RPS), scoring 391 runs in his debut season, helping the team onto their only final in the competition. In the last two IPL, he scored 810  runs at an average of over 31 and at a healthy strike rate of close to 150.
"I have always looked at the match that I am playing and the team I am representing, how I can make the team and how I can perform the best. I need to win the match for my country," said the Maharashtra batter.
Follow us on Google News